Succés du 2eme workshop international SLTU2010

le Centre MICA a été le co-organisateur avec SAINS Universiti (Penang, Malaisie) et le LIG (Grenoble) du 2eme workshop international SLTU (Spoken Language Technologies for Under-resourced languages) qui s'est déroulé les 3, 4 et 5 mai à Penang, Malaisie.
Participation de E. Castelli aux Assises universitaires, scientifiques et culturelles...

...organisées conjointement par le Ministère de l'Education, de la Jeunesse et du Sport du Cambodge et le Ministère des Affaires Etrangères et de la Coopération Internationale français (Ambassade de France au Cambodge), le 24 mars 2010 à l'Université des Sciences de la Santé de Phnom Penh.
Satisfecit décerné par le Premier Ministre du Vietnam à Pr Pham Thi Ngoc Yen

Ce matin, 03 février 2010, le Premier Ministre Nguyen Tan Dung a décerné les satisfecits du gouvernement vietnamien à 7 enseignants et chercheurs de l'Institut Polytechnique de Hanoi, dont 2 vice-présidents...
MICA Center participates to the EU-Southeast Asia Expert meeting...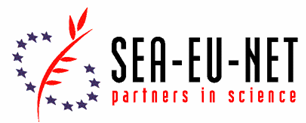 ...on conservation and sustainable management of biodiversity. This meeting, supported by SEA-EU-NET, Nasati, CNRS and CIRAD, is organised in Hanoi 25-27 January 2010.
Evaluation scientifique du Centre MICA

Les activités du Centre MICA ont été évaluées par un comité scientifique mixte, les 10 et 11 décembre 2009, dans le cadre du renouvellement de l'UMI par le CNRS.